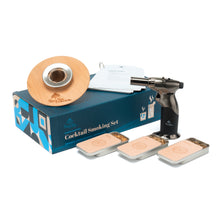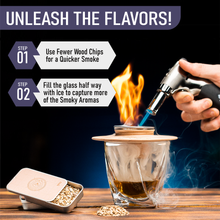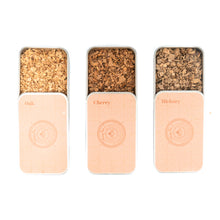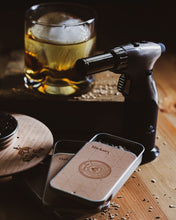 Pro Cocktail Smoker Kit
The Pro Cocktail Smoker Kit is perfect for adding a smoky flavor to your cocktails. The kit comes with everything you need to get started, so you can experience the best a drink can be.
For the most luxurious cocktail smoking experience, this professional smoker blends a premium wood chimney, food-grade stainless steel mesh, and aromatic wood chips.
With three different wood flavors to choose from, happy hour is never boring. Pair your favorite cocktail with one of the flavors to take your night to the next level.
WHAT'S INSIDE
Pro Cocktail Smoker Kit W/Torch

Pro Cocktail Smoker
Butane Torch (butane not included)
Oak wood chips
Cherry wood chips
Hickory wood chips
Golden recipe manual
Instruction manual
Pro Cocktail Smoker

Pro Cocktail Smoker
Oak wood chips
Cherry wood chips
Hickory wood chips
Golden recipe manual
Instruction manual
Types of Smoking Wood
Cherry: Slightly sweet notes with a fruity flavor - light intensity.
Oak: A nutty flavor with some light vanilla notes - medium intensity.
Hickory: Tobacco notes with a mild spicy flavor - medium intensity.
How to Smoke Cocktail
Make a cocktail and pour into a glass
Fill chimney with the wood chips of choice, about 2/3 of the way full
Place smoking chimney on top of your cocktail glass
With butane torch, burn the smoking top for 20-30 seconds
Let the top sit for 30-60 seconds to allow the smoke to become infused
Enjoy
Details:
A Must for Connoisseurs: Whether a professional bartender or you simply enjoy experiencing the intense, alluring notes of each sip of your favorite cocktail, the Busy Bee drink smoker set is a must in your collection!
What's Included: These bartender tools include everything you need for a complete and rewarding experience that you'll never forget. You'll receive a PRO cocktail smoker, with a Premium Culinary Torch, and 3 different flavors of wood chips (Oak, Cherry, and Hickory), all packed in an elegant ready-to-gift box!
Reveal the Aromas: This cocktail smoker kit has highly luxurious aromatic qualities which add a certain depth to each flavor, allowing you to better perceive the subtle notes and enjoy a multi-sensory experience like never before.
Easy to Use: Beginner or pro, our drink smoker infuser kit is incredibly user-friendly and comes with detailed instructions on how to get the best results, as well as with our favorite cocktail recipes that will pamper your taste buds!
A Thoughtful Gift: Order the Busy Bee cocktail set bartender kit for yourself or as a unique present for a friend or loved one, and you can be sure to win their appreciation! An excellent choice for birthday, housewarming, holidays, man cave, gentlemen's bourbon gifts for men and more!
Note: Torches DO NOT come filled with Butane. These must be purchased separately and can be purchased on Amazon, from most smoke shops, and some convenience stores. The Torch requires any regular Lighter Butane
How To Videos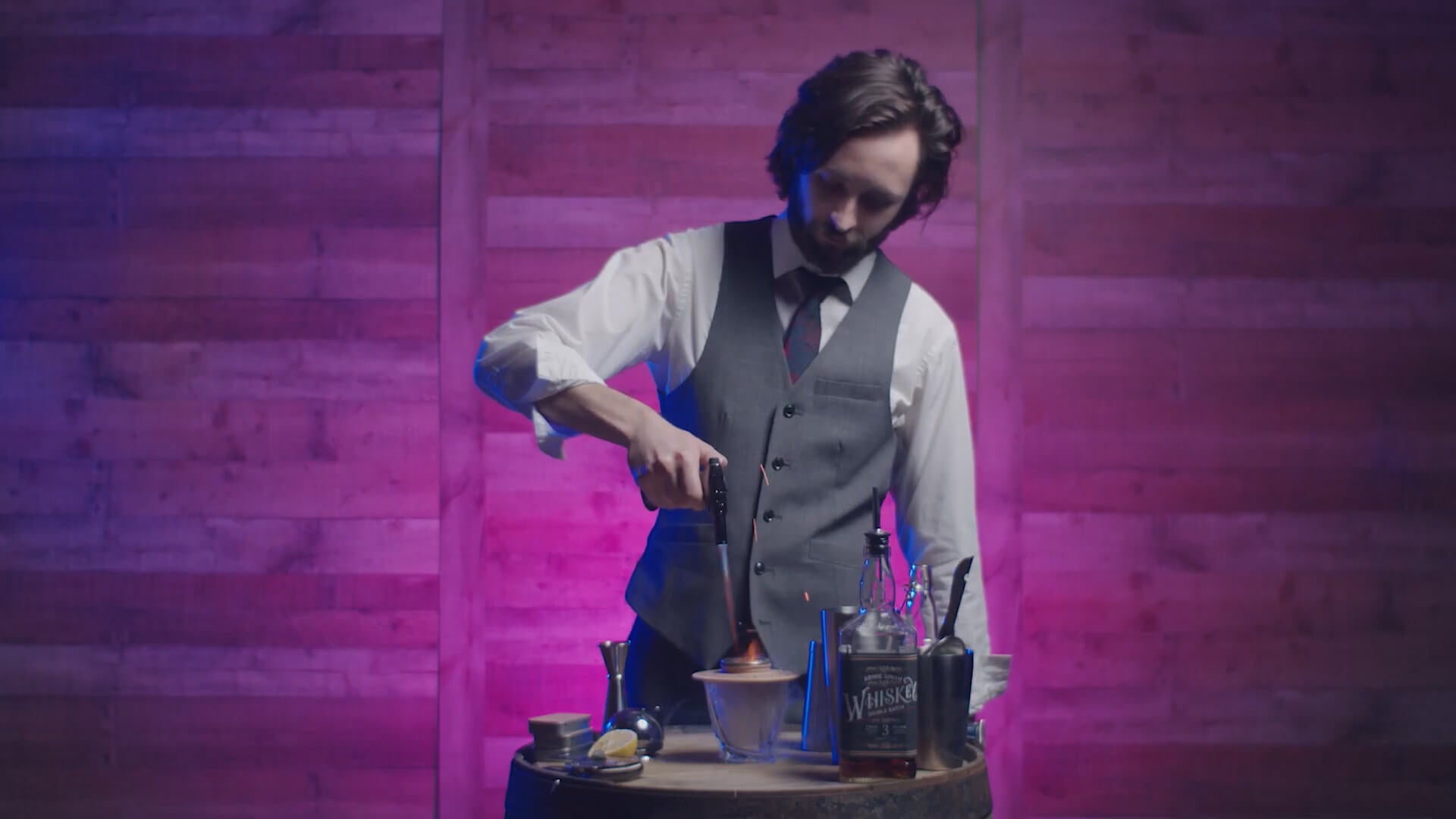 How to Easily Smoke Any Cocktail with Busy Bee PRO Cocktail Smoking Kit!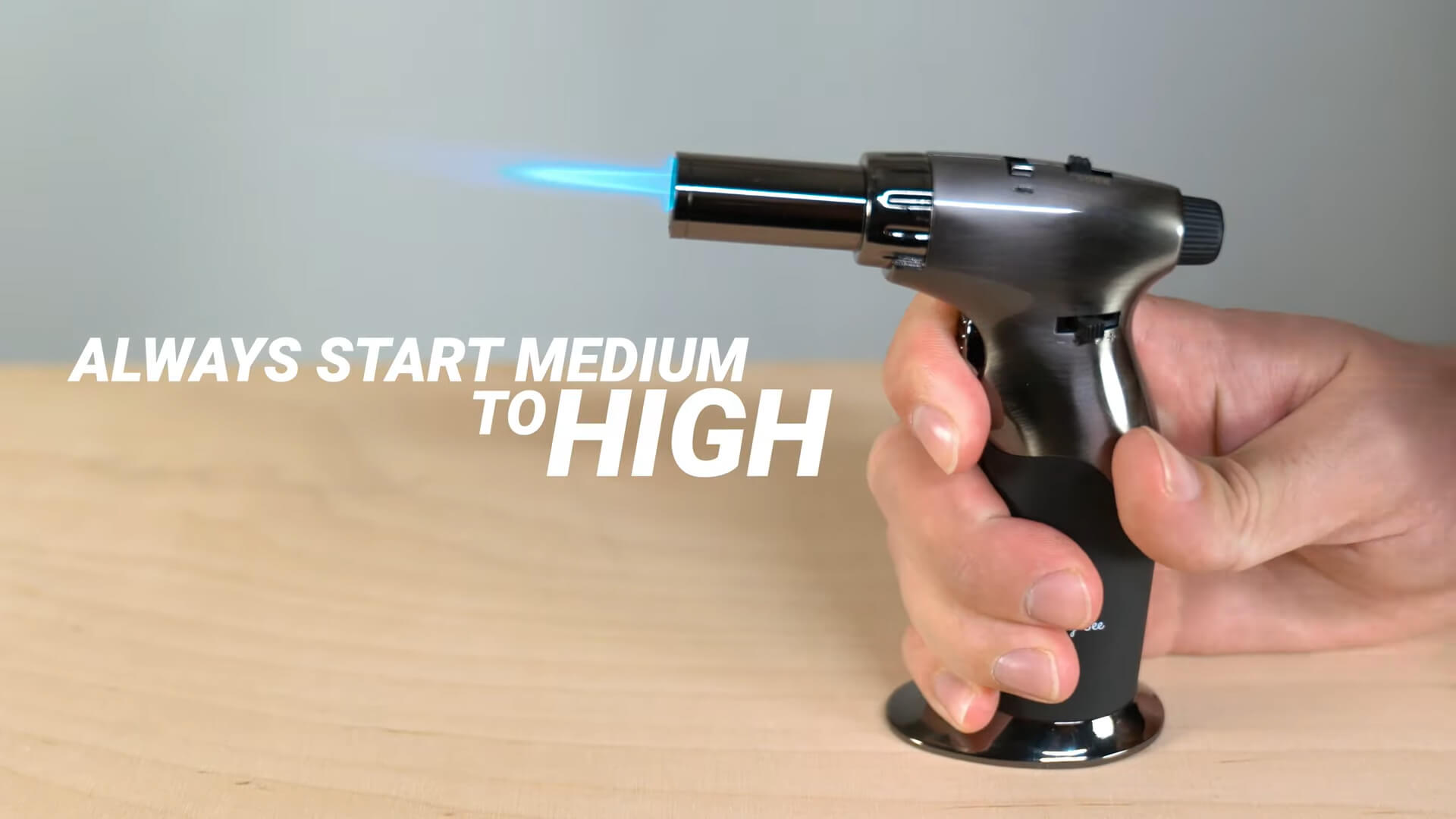 Cocktail Smoker Kit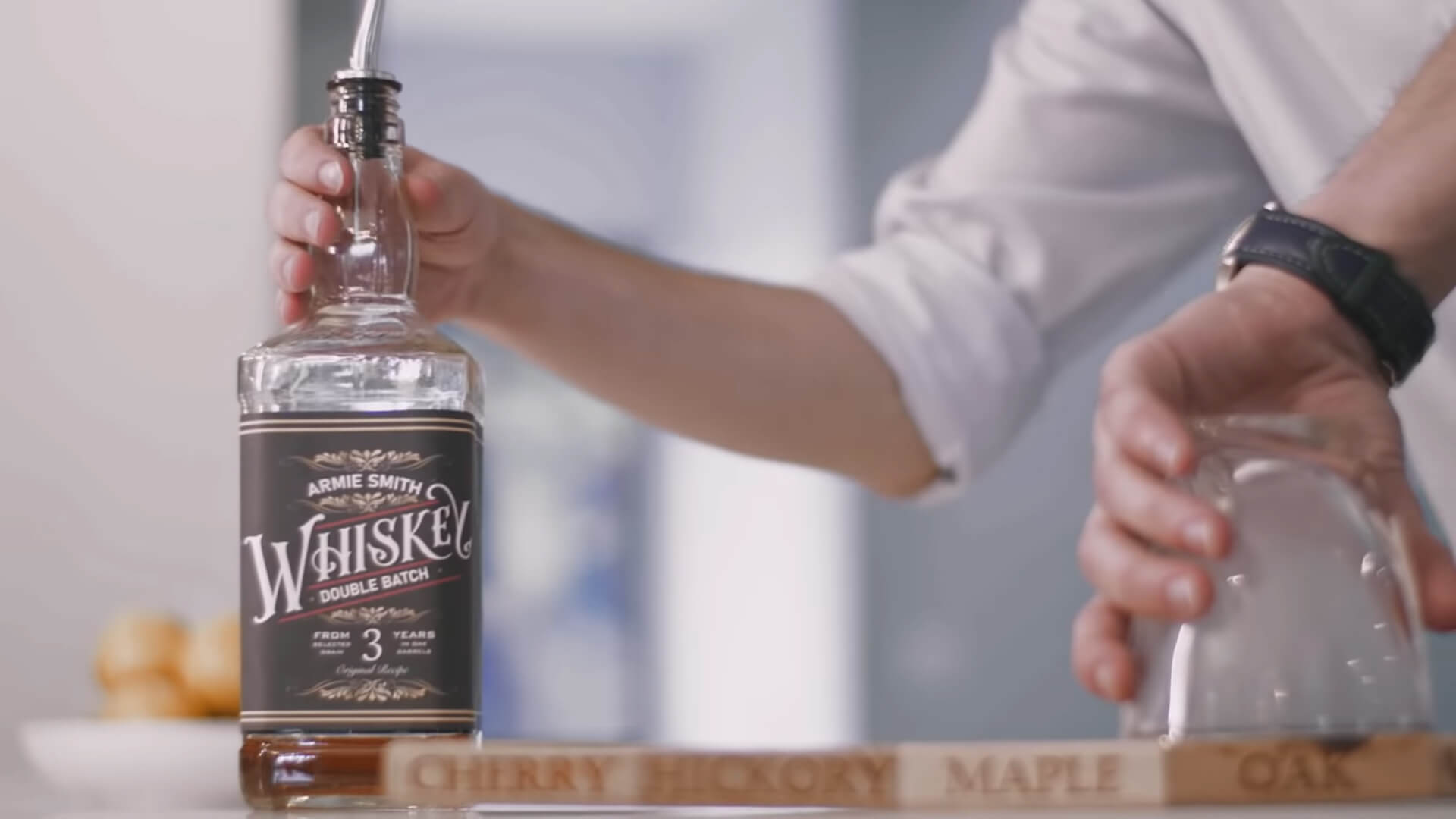 5-in-1 Multi Flavor Board kit
Assemble your signature cocktail into your Busy Bee On The Rocks Glass
Place Steel Mesh Smoking Screen On Top of the smoke stack
Place a pinch of your desired wood chips on top of the steel mesh (Or below it for more smoke)
Use your Luxury Butane Torch to flame directly upon the Brass Screen for 10-20 seconds.
Let Simmer to Desired Smoke Altitude.
Remove Cocktail Smoker. Then Sip, Simmer, and Enjoy.
Frequently Asked Questions